GARDEN SPOT DISTRIBUTORS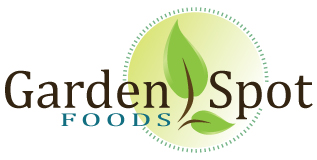 River Valley is excited to announce the acquisition of Garden Spot Distribution of New Holland, PA.
On January 21, 2017 River Valley Holdings completed the acquisition of Garden Spot Distributors. Garden Spot has a great reputation in the food industry and has served customers in the Natural Foods segment for over 30 years. They are well known for their quality products and great relationships with customers and vendors alike. Garden Spot's core distribution territory covers the Northeast United States, including Pennsylvania, New Jersey, New York City, Long Island, Maryland and Washington DC as well as customers across the country.
Garden Spot is the producer of the Shiloh Farms brand of products and the PureLiving brand of products and River Valley plans to continue to develop and grow these brands.
Garden Spot is also the operator of glutenfreemall.com, an online marketplace for dry and frozen gluten free products available for shipment around the world.
Garden Spot will continue to operate as an independent division of River Valley out of their facility in New Holland, PA under the name Garden Spot Foods, LLC.